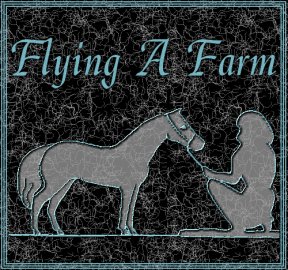 ~ Mia's Page 1 ~ Mia's Page 2 ~ Mia's Page 3 ~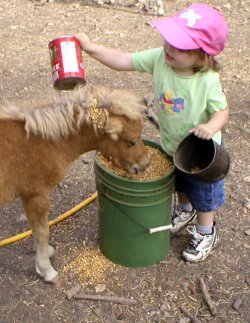 Feeding "her" horse Sheriff, summer 2003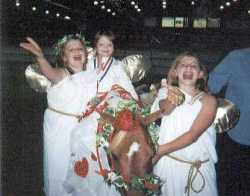 Mia with Jessica and Kacey of Dreamweaver Farm, after their win in the "Over Division Youth Costume Class" at 2003 AMHR Nationals.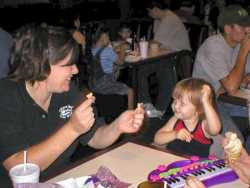 Mia and best buddy Dana at Mia's 2nd Birthday Party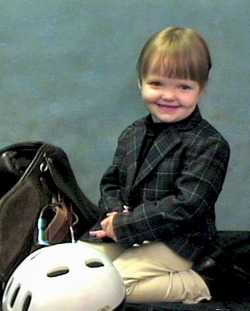 Mia showing off her Leadline ensemble, fall 2003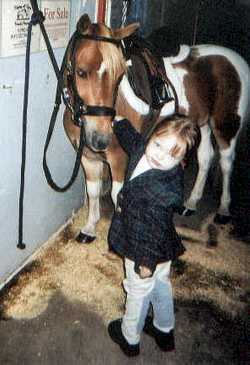 Mia and HER horse!
Actually, "Rocket" (This-N-That's Rockets Red Glare) is owned and exclusively trained by Dana Bryan of Dreamweaver Farm. The Bryans have been generous enough to loan us this multiple National & Reserve National Champion gelding for Mia to show.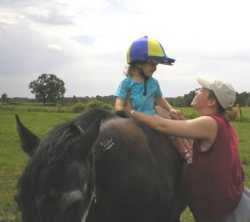 Mia and "Chica", Mommy's 26 year old BLM Mustang mare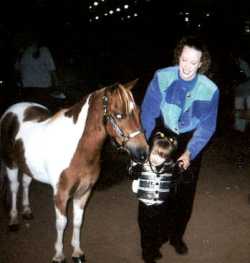 Mia, Mommy & Rocket before their halter class, 2003 AMHR Nationals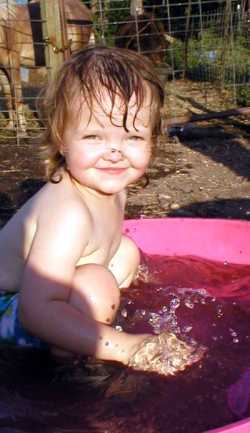 Horse water tubs make the BEST swimming pools, especially when you add a little mud!!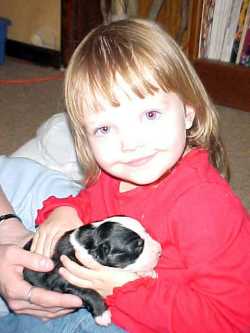 Mia with one of Dana Bryans' newborn Australian Shepherd puppies. We have this pup's sister "Nikki" now!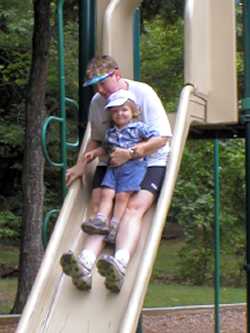 With Aunt Lindsey on the BIG slide, summer 2003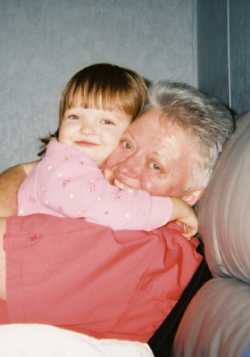 Mia and Aunt Dianne, Christmas 2003
Who loves ya baby?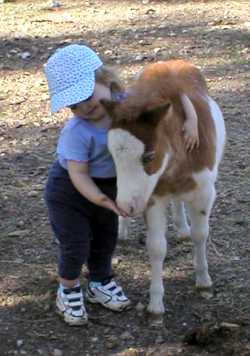 Mia and "Zeus", one of our 2003 foals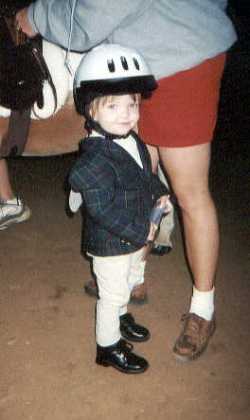 Ready to go to the ring!!

~ Mia's Page 1 ~ Mia's Page 2 ~ Mia's Page 3 ~