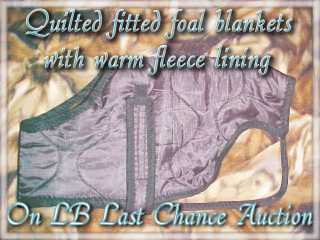 Click the button above to visit our online auction.
Price is $25.00 each which includes shipping within the continental U.S. (international shipping available with buyer paying actual cost of shipping)
Color/pattern choices available on a first come, first served basis.
Standard foal sizes are 16", 18", 20" and 22" or 24" for shetland foals.